Insulated Basement Systems
Insulated basement systems for both floors and walls have long sought to combat the effects of moisture within the home. Insulated basement systems for floors has taken the form of installing a moisture barrier and/or subfloor, followed by laying down the finish floor. This is the most effective method for floors, but there is some debate about the most effective method for walls.
The majority of insulated basement systems in the past have been impermeable interior systems. This has been done mostly for aesthetic purposes since it can be done at anytime and it is easy to cover up.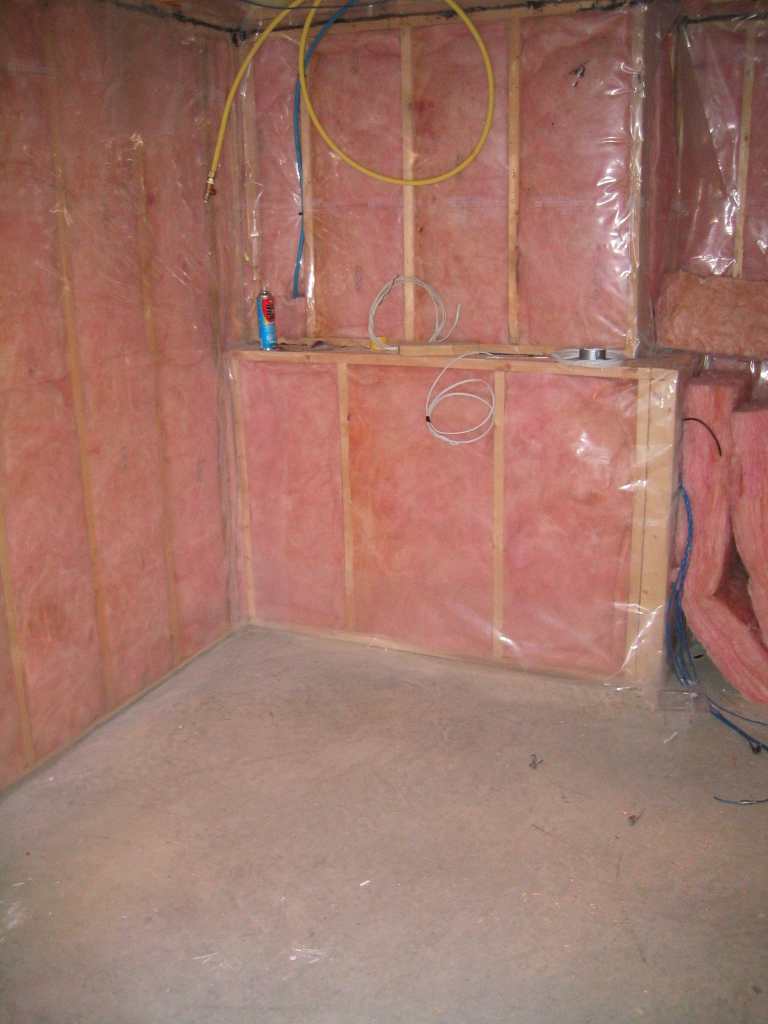 Essentially, the danger with traditional interior insulated basement systems is that moisture more easily accumulates within the insulated frame wall of the basement foundation, or within the blanket insulation of the foundation wall.
Walls that have been treated with exterior insulated basement systems on the other hand are much more capable of drying quicker, acting as a drainage system to keep groundwater away, and reduce airflow; thus preventing moisture from giving birth to mold, mildew, and odors.
In as much as interior insulated basement systems can be more aesthetically pleasing, the inverse can be true for exterior insulated basement systems. Exterior insulated basement systems can have the effect of making a mess of the surrounding landscape and requires something to cover the above ground portion of the insulation. It also means that it will leave an unfinished interior basement wall.
When making a choice regarding interior and exterior insulated basement systems, today's homeowner is, in effect, making a choice between aesthetics and practicality.