Ideas For Decorating A Small Basement
Ideas For Decorating A Small Basement
by Lee Dobbins
When I was looking for ideas for decorating a small basement I found this article interesting.
Your basement is a place for everyone to relax and enjoy so you need it to have a comfortable interior design style. However, remodeling or renovating a basement which is small could be challenging.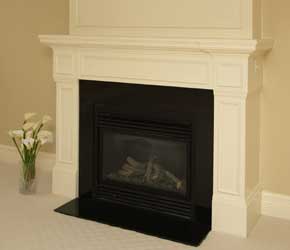 Think about using a decorative style that you will love, but also one which can help to make your space look bigger. Too much clutter will make your basement appear cramped so avoid putting up a lot of accessories and ensure you have a lot of storage to put things away.
Designing a room with a certain theme in mind could also help to maximize the basements space. Keep in mind styles which allow for lots of shelving and baskets because these can be used for extra storage. Take time to choose a look you delight in as this is a great space for family games and entertainment.
Small or medium sized furniture is advisable when decorating a small basement. Rather than having big sectional, look at using a couch with chair which will make the room look bigger while still allowing plenty of seating. You can also dispense with any monotony in the interior design of your basement by mixing and matching large with small, so while you might choose to go with the minimal seating, design in a big screen TV- this can add interest plus make the room seem more spacious too.
Another pivotal aspect of making your basement appear larger is the color palette. A lot of people think that you have got to only use light tints in small rooms, however there is really more to it than that. If you think taupes and whites are boring, try making use of a monochromatic decorating scheme in a pleasing color, or combine various colors which all produce the same intensity. For a more colorful room gor for oranges and yellows that all have the same intensity or to provide a calm and peaceful effect go with a monochromatic decorating theme of pale blues. Painting the wall opposite the entrance a deep hue will make it feel further away, therefore, adding depth and interest. To give your walls the illusion of receding, and hence the room look bigger try using pale tints. You will achieve a similar effect with most of the cool shades - those are colors in the green, purple and blue range.
Considering where you arrange the furniture in the room is an additional tip when decorating a small basement. If you want an interior design which looks good and brings harmony to your life, think about employing the ideas of Feng Shui when decorating your basement. Making certain doorways are clear of furniture might help make it feel more spacious. If you could, focus the eye from the open doorway to a bigger piece like a big TV or entertainment unit and this can help divert the eye and generate the appearance of space.
With the pointers above, decorating a small basement can be easy. Use your creativity and imagination and you're sure to have a small basement which is big on charm in no time.

About the Author
Lee Dobbins writes for Decorate Easy - Learn To Decorate With Ease where you can learn how easy it is to make your house beautiful and get more tips for decorating every room including decorating your basement.
Basement Tips
The current trend of "cocooning" means often families prefer to stay home and enjoy the space they are working to pay for and maintain.


Your basement is an undiscovered area of potential for entertaining, guest rooms, home office space and family & activity rooms.


Even if you live in an area that is not flood-prone, it's advisable to have flood insurance.


flood insurance is sold through private insurance companies and agents


Basement insulation acts as a barrier against the cold and keeps the air inside your home warm.


Heat naturally flows from warmer areas to cooler ones. Basement Insulation minimizes radiation and convection heat transfer with a minimum of solid conduction.


Lost insulation "R" value efficiency, due to moisture absorption and wet insulation, is the single most common cause of insulation failure