Equity Is Released
I found this interesting for basement spaces and renovations, regarding mortgages and equity. Equity Is Released UK homeowners are, despite higher interest rates, choosing to unlock money tied up in their property. In 2006 homeowners released £49.7bn of equity from their properties, mainly due to the continued rise of house values.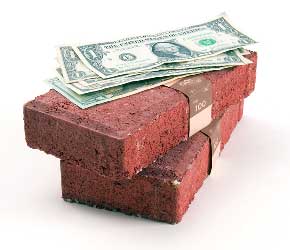 Most commonly the mortgage equity is used to fund home improvements and to pay off personal debts.
However, if house prices were to fall homeowners could regret their decision to borrow against the value of their homes. The US is seeing their economy slow down prompting fears that it is only a matter of time until 'the chill' crosses the Atlantic. Lenders in the US are closing the lines of credit open to people, thus there is less demand for homes and subsequently the value of property is falling. Not only that but in the past few years US banks have been lending money to people with poor credit rating who are now struggling to pay that money back and are also struggling to sell their property quickly.
The lack of new houses in the UK is certainly helping to keep house prices high. If interest rates were to go up beyond the 5.25% to 7% many could find themselves struggling to pay their mortgage. But some believe that house prices could continue to rise for another decade simply because demand is out-stripping supply. Crucially though because inflation and wage growth are low, mortgage debt is being reduced far more slowly than it previously had been, put simply mortgage repayments are swallowing a major amount of people's incomes leaving them burdened with debt for many years.
Whilst experts are focusing on what is happening now and in the immediate future, most don't look to what might be happening in five years time. Those who are see house prices falling and the number of repossessions eclipse that of the early 1990's.
But in the short term, high house prices mean that it has never been a better time to release equity on your home, or even re- mortgage mortgage your home.
About the Author
James Quinton is a UK based writer. Articles published worldwide.
Basement Tips
The first step in finishing the basement is to look at the existing floor plan, furnace, plumbing and electrical outlets and how will it affect the new project.


Basements should be more heavily lit than above-grade rooms. Maximize both natural (outdoor daylight) and artificial lighting.


Standing water and mud inside crawl spaces make it very difficult and messy to gain access under the house for inspecting, maintaining, and servicing electrical circuits, drains and water lines, heating and air conditioning, and other utilities.


A suspended ceiling is recommended for areas where shut-off plumbing fixtures are located.
No Comments