Dig Basement Under Existing House
Dig Basement Under Existing House
I think it's time to dig the basement under my existing house. I could use the extra space but I'm hesitating because it's a lot of work. Currently the depth of my basement makes it tough to use as livable space. I don't bump my head but if I was an inch taller I would, so gaining an extra couple of feet would help a lot.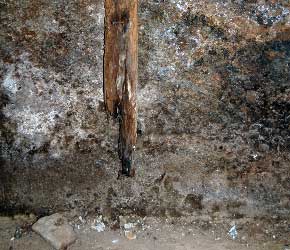 Basement Flooring Ideas and Tips
If you are repairing or remodeling walls and floors, you will need a few tools. If the walls are, in the basement, you will need stiff-bristled brushes, wire brush, and heavy-duty paintbrushes if you mission is to protect the walls.


To protect the paint you will need paint stirrer, stiff-bristled paintbrush, wire brush, drill that attaches to a wheel made of wire and for materials, you will need a few items including masonry primer.


Moisture problems may be tough to fix. Water is persistent and can make its way through the basement walls that are considered permeable.


An easy way to test water problems is to tape a piece of aluminum foil to various places on the basement walls and floors.
I've already got a rear stairwell that makes it handy to get into the backyard and garden. I just need to dig the basement under my existing house to create my dream basement….
For now it's just a dream. The basement already needs lots of work. It needs a new bathroom, new windows, some waterproofing, new wiring, some insulation and a way to deal with all the humidity. With all that work to do I thought tearing it out and starting from scratch might be easier/
I started my quest with a call to a contractor…
Me: I need to dig a basement under an existing house
Contractor: You can't do that by yourself
Me: Why not?
Contractor: It's complicated and you'll wreck your house
Me: How much
Contractor: at least $20 grand
Me: OK, so I'll dig a basement under my existing house by myself
My wife didn't think it was such a good idea….
Wife: You can't dig a basement under our existing house!
Me: Please?
Wife: You're nuts.
So it looks like I'll just have to fix the bathroom, windows, leaks, wiring, insulation and humidity, because I can't dig a basement under my existing house.
No Comments