Basement Wall Panels vs Stud Walls
Whether you are a professional contractor or budget conscious do-it-yourselfer like me, affixing basement wall panels to foundation interiors is a great solution to wall finishing, particularly if time is a factor on your job.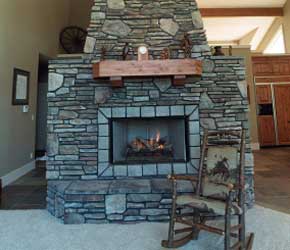 Basement Tips
Concrete, stone, concrete block, and other masonry foundation materials have very little insulating value


a foundation wall can account for approximately 20% of heat loss


BARRICADE™ basement wall panels are a product developed as a one step solution for insulating your basement or cottage.


Using insulated basement wall panels makes that space more comfortable and helps keep the upstairs floors warmer, too.


If you install floor tiles, sheet vinyl, linoleum, glue-on basement wall panels, it will trap moisture and the glue will disintegrate
Instead of separately framing and insulating your basement's foundation walls,
realize significant time savings by choosing building code-approved wall barriers such as the BARRICADE Modular Wall Panel System for one-step installation.
Basement wall panels are not only relatively hassle-free to work with, this professionals' choice of finishing product ensures a comfortable and healthy living environment by protecting your basement from:
moisture and mould damage
air infiltration
temperature extremes
excessive noise
If you need more incentive to use a barrier panel system, consider this: utility bill savings could be as high as 23 per cent. Why? Because even the slightest moisture infiltration of traditional insulation products multiplies in effect by damaging the ability to keep cold air out.
And the benefits don't stop there. Installation of drywall and later décor finishes -mounting a shelf or hanging pictures - will be a breeze when you don't have to sass out the wall studs.
Now for a bit of advice this novice has learned, thankfully, not the hard way. The order of tasks is important too. If you plan to install a subfloor, do it first. Drywall goes on a ceiling before it goes on the walls but if you're planning a suspended ceiling, walls require finishing first.
No Comments